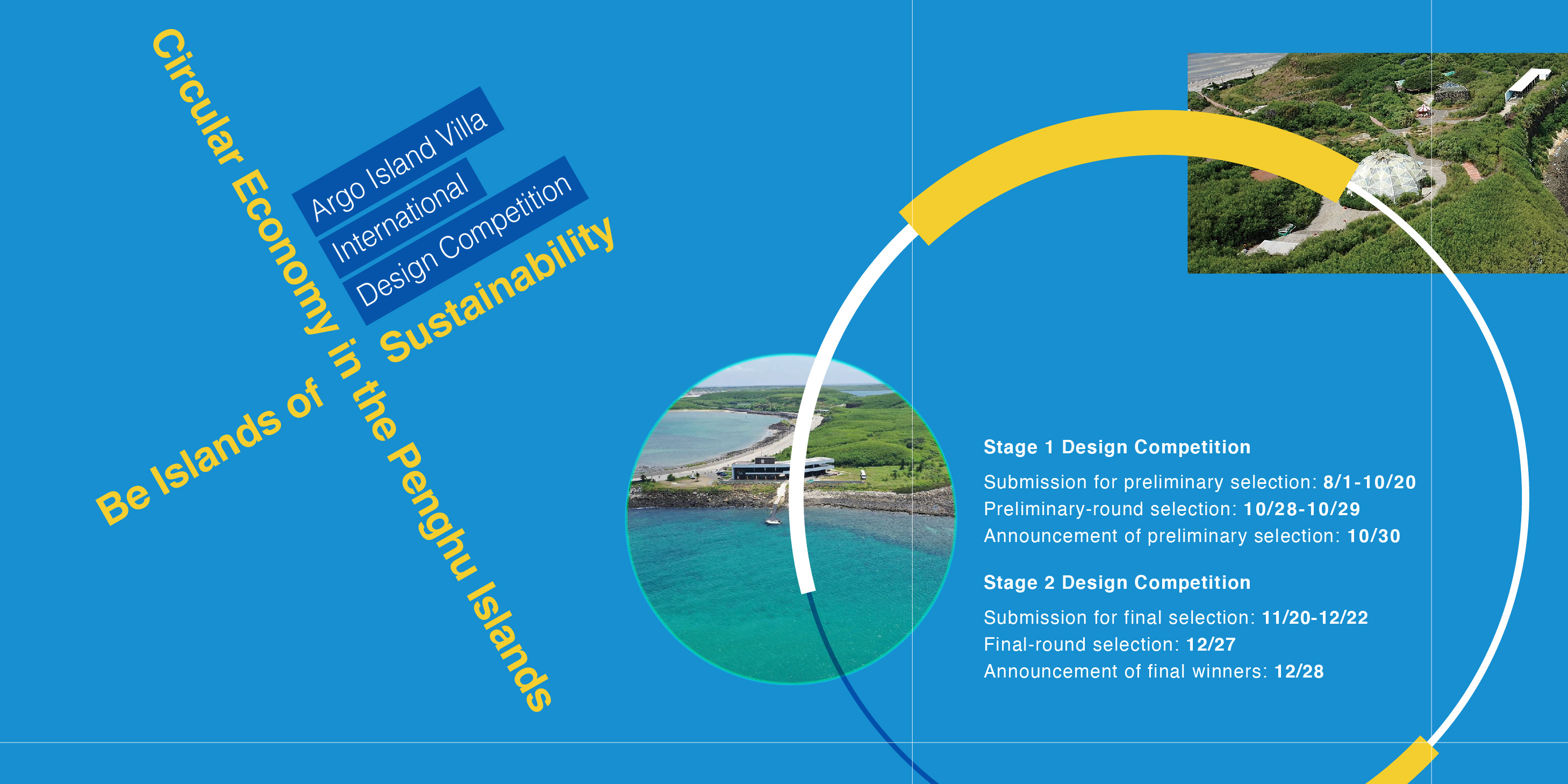 Contestants
Professional Group
Domestic/international practicing architects; professionals engaged in work related to urban, landscape and interior design
Student Group
Students of departments/institutes of Taiwan's or overseas public/private colleges or universities (including master's programs) engaged in study related to architecture, urban, landscape, or interior design, etc. (limited to those with a student identity before October 2022).
Contestants can team up for the competition. The maximum number of members for each team is three people. A team is viewed as one contestant. Repeated registration or participating in the name of others is prohibited, for which the eligibility shall be cancelled.
Prizes: Prize Money / Award Certificate
| | | |
| --- | --- | --- |
| Professional Group | Preliminary round: 30 nominations; NT$300,000 per nominee | Final round prize: NT$300,000 per winner |
| Student Group | Preliminary round: 10 nominations (A team-up contestant is counted as one nomination): NT$20,000 and one Award Certificate for per nominee | Final round prize: NT$100,000 and one Award Certificate per winner |
Design Guidelines
Respond to the special climatic environment in Penghu, such as the northeast monsoons in winter, high temperatures and humidity in summer, salty ocean breezes, etc.
Initiate the island's sustainable recycling systems, such as renewable energy, water resource and waste management, local materials, design for recycling, and methods of construction.
Think about the vision of life in Qingwan in the future, as well as the individual and collective living fields and ecological landscapes.
Connect with the historical and cultural characteristics of Penghu to create a dialogue between localization and globalization.
Spatial Requirements
The spatial design shall be holiday-oriented. It could be a single building or a multi-building complex with separate access.
Main building: The area for one floor space is about 30-45 ping, including a living room, dining room, kitchen (or kitchenette), one or two suites (similar to those in a hotel), and a 4-piece bathroom set (which separates wet and dry zones). The main entrance and service entrance shall be separated. It shall be at most 2 floors above ground.
The design of the garden landscape (mainly formed by local plants; and pool space is required) can be incorporated in the building design.
The masterplan has centralized the parking spaces, and planned the traffic lines by means of shuttle service, so the design projects participating in this competition do not need to reserve parking spaces.
Legal & Regulatory Requirements
Category for land use control: The land is designated for recreation purposes. What is contained within the accommodation areas are limited to leisure holiday villas and renewable-energy-related facilities. The building coverage ratio shall not exceed 40%, and the floor area ratio shall not exceed 120%. Other requirements stipulated in "Article 9, Chapter 1 of the Rules for Non-Urban Land Use Control and Operating Regulations for Deliberation on Non-Urban Land Development" as well as all relevant building and construction regulations shall also be followed.
Building Lot Aerial View
Conceptual illustration for Qingwan's Overall Development
VILLA Planning
Area: 11.6 hectares About 40–50 villas can be built
BOT Land Lot Index Map Qingwan Area Overall Building Lot Configuration Map
Qingwan Area Overall Configuration Index Map (classified by land lot categories)
Land of Area-A
Land of Area-B
Competition Timeline
Stage 1 Design Competition
Submission for preliminary selection: 8/1 – 10/20
Preliminary-round selection: 10/28 – 10/29
Announcement of preliminary selection: 10/30
Stage 2 Design Competition
Registration for information meetings and workshops: 11/2 – 11/6
Stage 2 information meetings and workshops: 11/18 – 11/19 (1 or 2-day workshops)
Submission for final selection 11/20 – 12/22
Final-round selection: 12/27
Announcement of final winners: 12/28
Awards Ceremony: January 2023
Exhibition (including sale) of competition-participating design: January 2023
Workshops
To increase architectural designers' understanding on the sustainable circularity of Penghu Islands, the environmental characteristics of Qingwan site, and the importance of circular design for the development of architectural industries, a 2-day workshop on Architectural Innovation for Island Circularity will be held from November 18 to 19, 2022. The workshop is scheduled after the announcement of the preliminary selection and before the final selection. Its program includes a guided tour to the mining areas of circular materials such as coral gravels and oyster shells, Qingwan site visit, and hands-on experience on the making and application of zero-cement circular slurry. All contestants/teams entering the final round will be invited to participate in the workshop, yet contestants/teams can choose whether to participate or not.
| | |
| --- | --- |
| Target | Contestants/teams nominated for the final-round selection (up to 2 members for each team) |
| Location | Penghu |
| Meals & accommodation | Arranged by the Organizer; yet participants are requested to arrange transportation (round-trip flight tickets) by themselves. |